I recently completed a comprehensive James Bond marathon, comprised of all 27 films including the non-Eon entries (Jump straight to my ranking). It's kind of wild how a few of the Ian Fleming stories were remade multiple times because of issues surrounding who owned the rights to the various stories and characters, which culminated in some goofy results like Never Say Never Again being a remake of Thunderball that couldn't use the gun barrel opening sequence or the Bond theme.
Quite fortuitously, I began my marathon in February (and concluded 4 months later in June) and quickly discovered that a podcast called James Bonding, which dedicated an episode to each Bond movie, had somewhat ironically/appropriately just reacquired the rights to the back catalog of their episodes (recorded around 2013) from Stitcher in October 2022, which freed them up from behind a paywall and they'd started re-releasing the episodes weekly. So right off the bat I was able to catch up with where they were at, and then more-or-less listen to each episode after completing each movie.
I say more-or-less because in order to keep things interesting, the podcast format was setup to start with the earliest Bond movie (Dr. No) for episode 1, then the latest Bond movie (at the time, Skyfall) for episode 2, and continue to work their way towards the middle from either end of the timeline so they would conclude in the Roger Moore era. So in some cases once my marathon was well underway, I had to wait for the corresponding episode to come out. It was worth it though, because Matt Gourley (who I was familiar with from Conan's podcast) and Matt Mira (who I was not previously familiar with) were huge Bond fans but also understood the absurdity of the franchise and love poking fun at it. They also generally had quite a bit of insider knowledge via the director's commentary and other sources that they'd share, including things like alternate Bond theme songs that were produced for certain movies, the aforementioned legal troubles with some of the films, the reasons for various changes on who played Bond and other characters, etc. And they had plenty of fun guests on like Paul Scheer, Emily Gordon, Jonah Ray, and others. It really added a lot of entertainment for me to be able to supplement the marathon with those episodes, though I've also always been very fascinated with any looks behind-the-scenes of the making of a movie.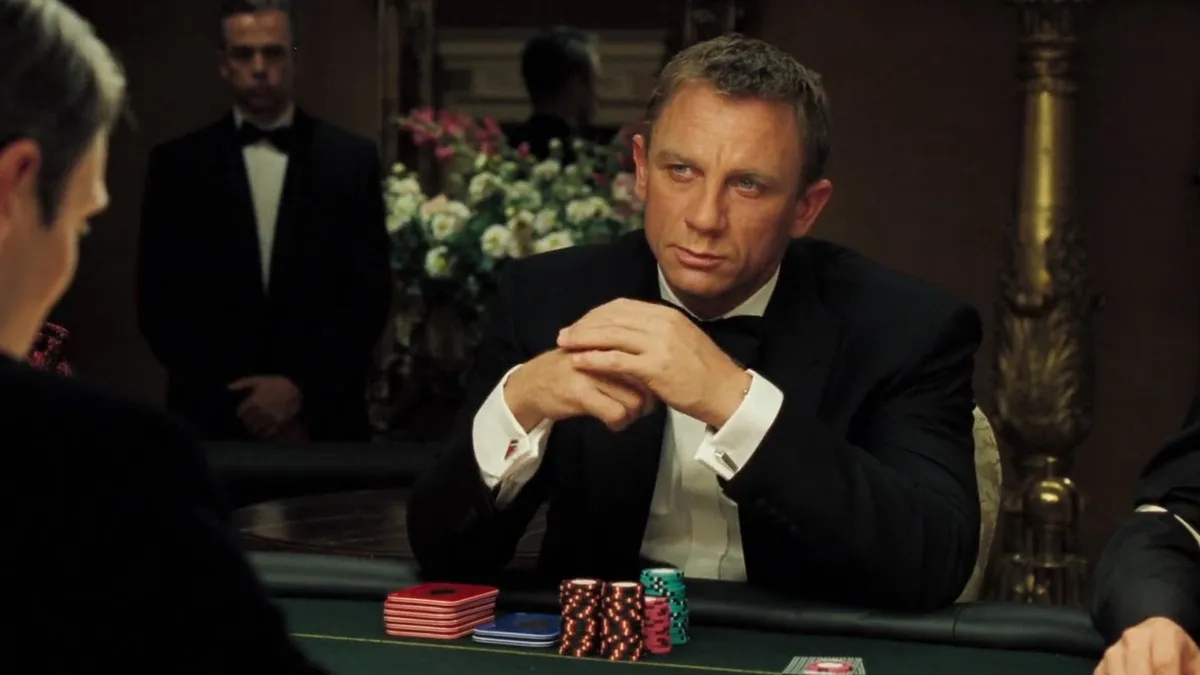 So I present my final ranking of all 27 Bond films via the interactive table below (tap the headings to change the sort). As for my ranking and ratings, they reflect my feelings for this run through, but I can easily see them changing significantly if I were to do this again a year from now. Quite simply, even the worst Bond film is pretty entertaining, and some of the overall ranking just comes from one's mood at the time of watching. For instance, it's not particularly relevant to compare a Daniel Craig-era Bond movie to a Roger Moore one since they're so tonally different. Sometimes you're in the mood for something more campy, and sometimes you want more substance.
Nonetheless, I still wanted to complete an attempt at a relative ranking just to sort of quantify my overall enjoyment and have a better idea of which ones I'd want to revisit more frequently, but I'd hardly consider this definitive. And it's also hard not to have some extra nostalgia for the Bond you grew up with, which in my case is Pierce Brosnan...likely explaining why I rated The World Is Not Enough higher than others might. The last three columns in the table compare my ratings to the average Letterboxd ranking, Rotten Tomatoes critic ranking, and Rotten Tomatoes audience score. I was generally in line with Letterboxd and RT audiences...two movies where I deviated to the upside were The World Is Not Enough and Moonraker, while two I disliked more than others were From Russia With Love and On Her Majesty's Secret Service. Tapping any of the movie titles will take you to my corresponding Letterboxd review.
Bond Movie Ranking
(Note: Tap any column heading to update the sort)